Hey folks! Welcome to my website...all the news, events and gossip you can handle! Hypnotic Mayhem style of course. I'll be taking you on the road and backstage with me, so you can see first-hand how it feels to be the "Rock n Roll Hypnotist"!
You'll get first crack at show announcements, seminars and I'll keep you posted on what is going on here in Mayhem Central.
Send me your ideas, thoughts and feedback, and lets do this together!
Here's what it looks from backstage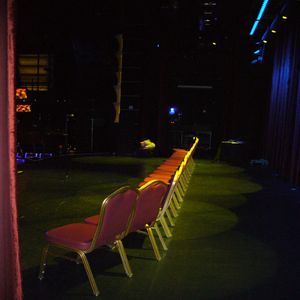 Stay tuned we have TONS more coming your way.
Hey...why not drop over and sign up for our mailing list!